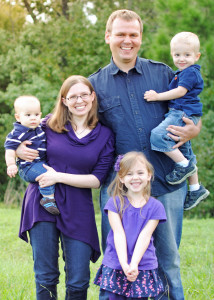 The Baulers: Joel, Traci, and children Elijah, Jael and Josiah
Our mission is to unite Christians from Waller and its surrounding areas to serve and bless our community for the Kingdom of God.
WHAT DOES MISSION WALLER DO?
(1) Summer Missions — Weekly community service projects in Waller throughout the summer with two River Trips to New Braunfels as a reward for those who participate (Missions Thurs from 9 am – 12 noon)
(2) Annual "See You at the Pole" Rally (4th Wed of Sept) where students from
various churches come together to worship and pray on behalf of their
community, schools and govt.
(3) Christian Arts Academy — beginning with Acting school for children and
planning to expand to include other arts and age groups
(4) Annual Sonrise Easter service — gathering of various churches from our
community to celebrate Easter together
(5) Annual National Day of Prayer gathering — gathering of various churches
from our community to observe the National Day of Prayer on the 1st
Thurs in May
(6) Annual 4th of July "Freedom Festival" — co-sponsored by the City of
Waller and the Waller Ministerial Alliance to provide a family friendly
celebration of independence and be a blessing to our community
(7) Connecting churches and individual Christians from Waller to local and foreign mission fields